Our neighbor vacuums his garden.
The first time I heard it,  I peered out our second floor window. I figured he was vacuuming his living room and it just SOUNDED like it was coming from outdoors. But there he was, in his gardening outfit (tank top, khakis, flips flops and  striped gloves if you really want to know) vacuuming the garden.  With a Shop-Vac.  His garden is a REALLY serious and beautiful garden. But, still, should gardens be vacuumed?  Shouldn't SOMETHING be left to nature?
This garden-vacuuming got really annoying today because I've been felled by a freakish flu.  Yesterday, I vomited bile all day, shivered and sweated, went in an out of fitful sleep with concurrent fitful dreams, almost all involving an unfavorable outcome of the Queen Anne Stakes at Royal Ascot where Animal Kingdom, a racehorse I admire, who is trained by a good horseman, was running the final race of his career.
I had wanted to watch the race at 9:30am US time but was in a deep sleep, only coming out of it to run to the bathroom to vomit. Then going back to sleep dreaming headlines of Animal Kingdom getting soundly defeated.  Which is in fact what happened, as I learned 36 hours later when I could look at a computer again.
Some people have really cool dreams and hallucinations when fevered.  Why do I  have factual (albeit at least prescient) dreams? These days, I pretty much always have factual dreams. Like about buying a new toothbrush.  Where absolutely nothing weird happens.  Once in a great while, I have dreams about racehorses.  Usually sort of disappointing ones, like knowing Animal Kingdom lost his race.  But once, for no reason, I dreamt of a horse named Napoleon Solo. Later that day, I looked in the paper and saw he was running at Aqueduct.  His morning line odds were 50-1.  He actually went off at 60-1.  And won. And yes, I had put $2 on him.
So that was a useful dream.
Today, no dreams.  I'm getting better.  No vomiting.   I ate some grapes.  Went downstairs and stood outside for three minutes watching the dogs sunbathe and fretted about all the garden work that needs doing (sans Shop-Vac.)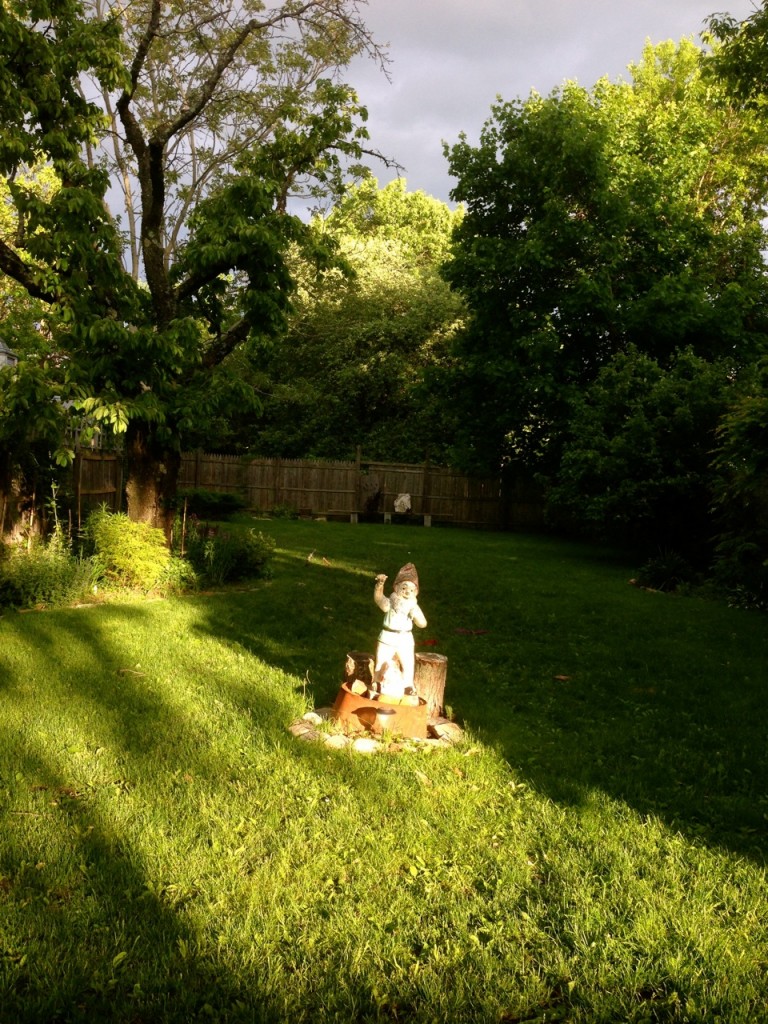 Then, I got woozy and went back to bed.  Which is when the neighbor started vacuuming his garden.
It's like that Tom Waits song "What's He Building In There."
"What's He Vacuuming in There?"  Or really, it should be  "What the FUCK is he vacuuming in there?"
I bet they don't even vacuum Royal Ascot.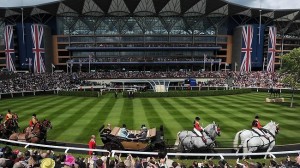 I should tell the neighbor that.  Except I'm scared of him.  He seems thorny.  And I've seen him urinate in his driveway several times.  And now I've written about it in public.
Did I mention I'm unwell?
I'm not really fit to be typing yet and just wanted  to post something about the upcoming reading at the wonderful St Marks Books in NYC.  Next Tuesday, June 25th, 7-9pm.  More details here.
I'll only be reading briefly, from the Zombie Hookers of Hudson story, my contribution to Akashic's The Marijuana Chronicles, but there are many other great people reading, among them, editor Jonathan Santlofer and my friends Linda Yablonsky and Amanda Stern. The atmosphere will be festive, it's FREE,  and it's a great bookstore.  And I promise I won't vomit.  Or try to buy you a toothbrush. And, If you're really nice, and buy a book, I'll even tell you the next time I have a dream about a horse.