I'm in Brooklyn, with my dog Mickey, dog-sitting my ex-dog Spike for a week.
(Yes, the word DOG appeared three times in that very short sentence.)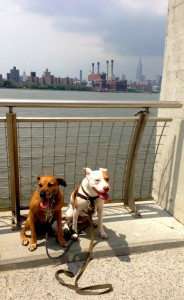 Spike lives in Williamsburg, which is not my favorite neighborhood.  It was once peaceful, quiet, cheap.  But that was a long time ago.  Now, it's like rush hour Midtown Manhattan peopled by the cast of the HBO show GIRLS.
I watched a few episodes of GIRLS after its auteur, 27-year-old Lena Dunham,  received a 3.5 million dollar advance to write an "advice" book.
GIRLS, as best I can tell, is about privileged, parent-funded, well-educated young white people making culturally imperialistic commentary on  New York's less-privileged citizens and having shocking experiences like:  "OMG, I accidentally smoked CRACK when I went to a party in a slightly non-white neighborhood, OMG!"
I've done enough yoga that I don't get completely homicidal trying to navigate walking two dogs through waves of would-be GIRLS extras in Williamsburg, but I can't say I enjoy it very much.  I grit my teeth until we reach McCarren Park where there is some chance of walking a few steps before a GIRLS extra smacks into me as he or she texts and walks and chews gum and listens to Mumford and Sons and upgrades her phone's operating system at the same time.
Even though I lived in NYC for more than 20 years, I like QUIET and SPACE.  I like art and music and people (usually) so I do love cities, and passionately loved NYC for a long time.  But I need to be able to hear myself think, to walk slowly and SEE stuff.
If you walk slowly in Williamsburg these days, a GIRLS extra smashes you over the head with an ironic totebag.
When I first came to NYC, I lived on the Lower East Side and it was QUIET.  It was also dangerous and, accordingly, cheap.  That was fine with me.  The Guys-With-Firearms-Chasing-Junkies Factor kept the obnoxious, entitled types confined uptown and in the suburbs.  The cast of GIRLS would not have lasted five seconds.
I have an essay coming out in the fall in a book called "Goodbye to all That" a collection of musings about how and why people leave New York.
Writing the essay made me go back through my mental images of the city, cataloging all the extraordinary experiences I've had here.  It's an astonishing place and I loved it long and hard, but what I loved about it most was the way it presented possibilities for almost anyone, including poor people and non-white people, who had a good imagination and a lot of perseverance.
Maybe it still does that, but I can't tell, because I can't HEAR MYSELF THINK.
There are still oases.  The Metropolitan Museum of Art on a Friday night.
Prospect Park.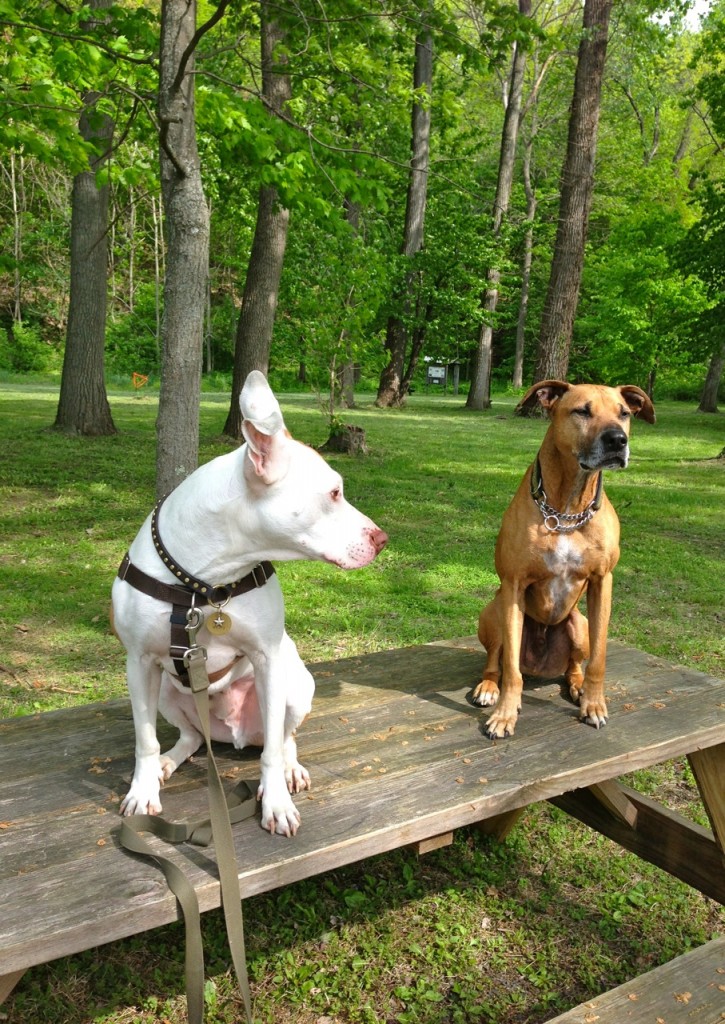 There is St Marks Bookshop, where I had a grand time reading the other night for the launch of The Marijuana Chronicles, an anthology I wrote a zombies-saved-by-weed story for.
St Marks Bookshop has been around since 1977.  I've shopped there for many years and they've been very supportive of my work and the work of others who would not be suitable cast members on GIRLS.
As I stood in the stacks, listening to other anthology contributors read, (and marveling at how tall fellow contributor and excellent writer Lee Child is) I perused the shelves.  I wanted to fondle nearly every book I saw.
I actually LIKE electronic books and am pretty much all for them, but nothing can take the place of standing between bookshelves, SMELLING books, looking at the spines of books.
I hope that no matter how choked and crowded and glitzy New York becomes, it never pushes out St Marks Bookstore.  If it does, I'm gonna have to fuck someone up.  Probably a member of the cast of GIRLS.